Coronavirus: Five More Deaths And 46 New Cases Confirmed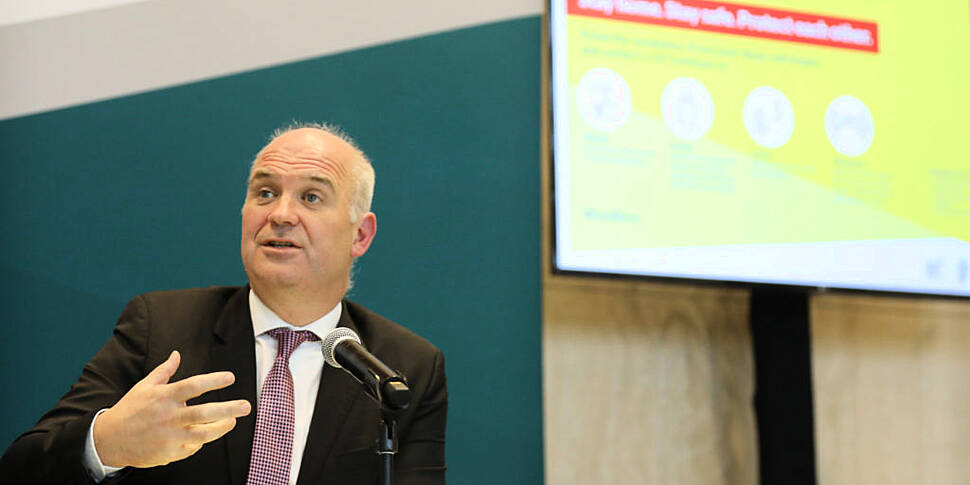 There have been another 46 confirmed cases of coronavirus in the Republic.
However, officials say that number does not represent a single daily increase, and the cases were instead spread out over a number of days.
Figures released by the Department of Health this evening show there have also been five more coronavirus-related deaths.
It brings the total number of cases to date to 25,295 and the number of deaths to 1,705.
Chief Medical Officer Dr Tony Holohan explained: "Today's increase in notifications of COVID-19 is not an increase in the daily incidence of the disease.
"When the cases are analysed according to the date the samples were taken, it shows that they were spread out over a number of days.
"ALL THE INDICATORS OF THE DISEASE ARE STABLE OR REDUCING. WE WILL CONTINUE TO CLOSELY MONITOR THESE EVERY DAY."
According to the Department, 22 of the cases would normally have been reported on Thursday or Friday, but were delayed due to "technical reasons as part of normal laboratory practice".
Separately, figures show there were 79 patients in Irish hospitals last night with confirmed cases of COVID-19.
Meanwhile, the number of COVID-19 patients in the country's intensive care units has now fallen 27.